Mt.Kailash Tour By Overland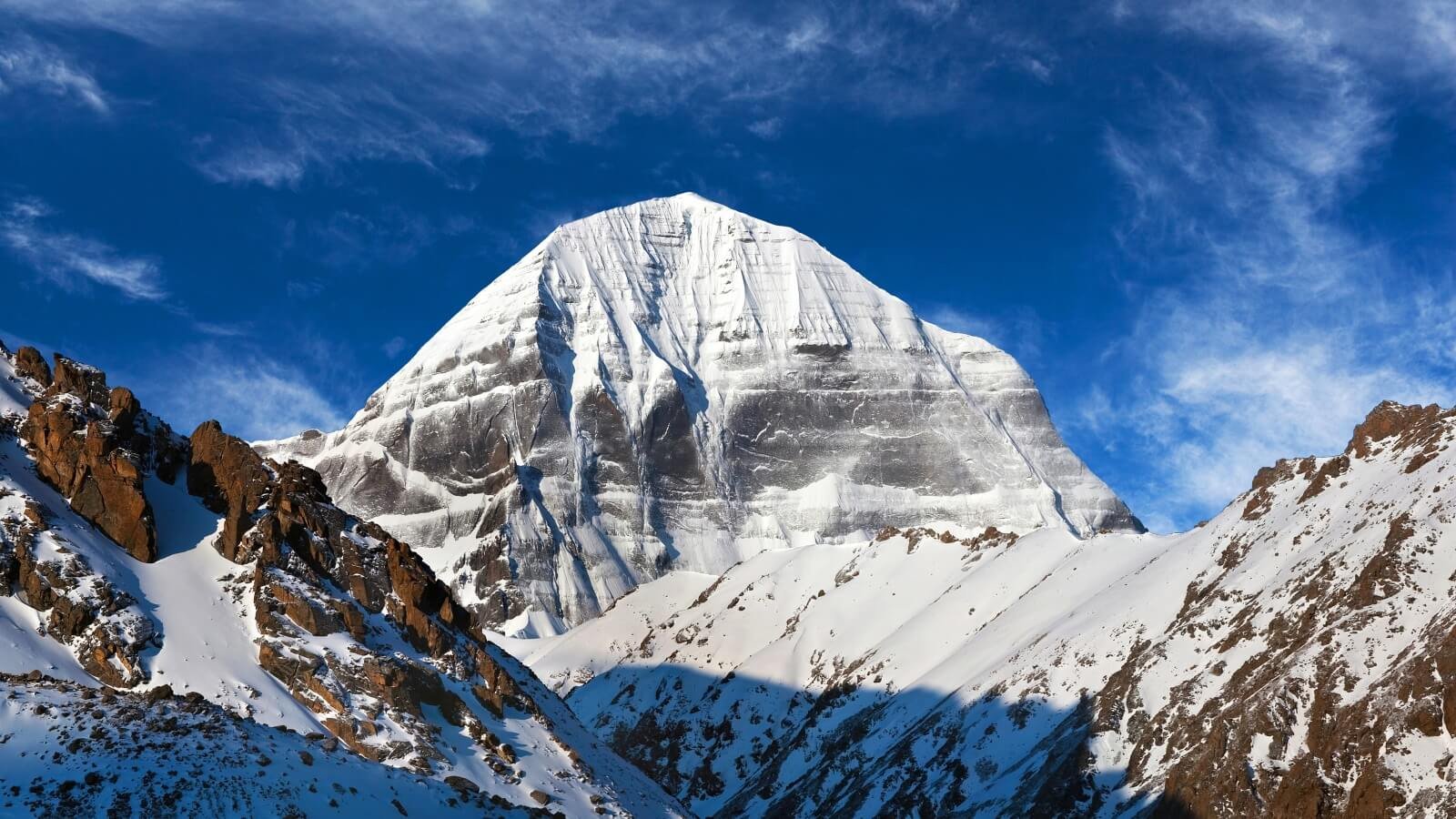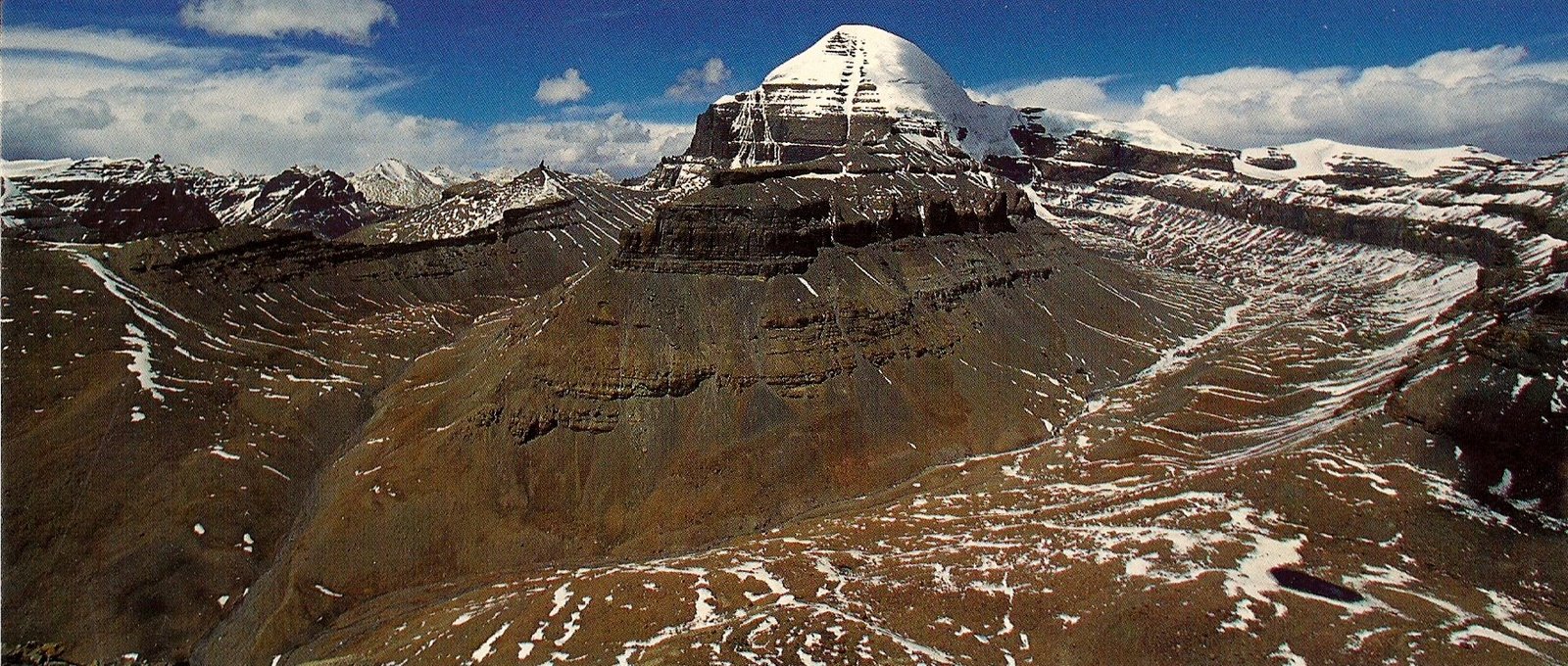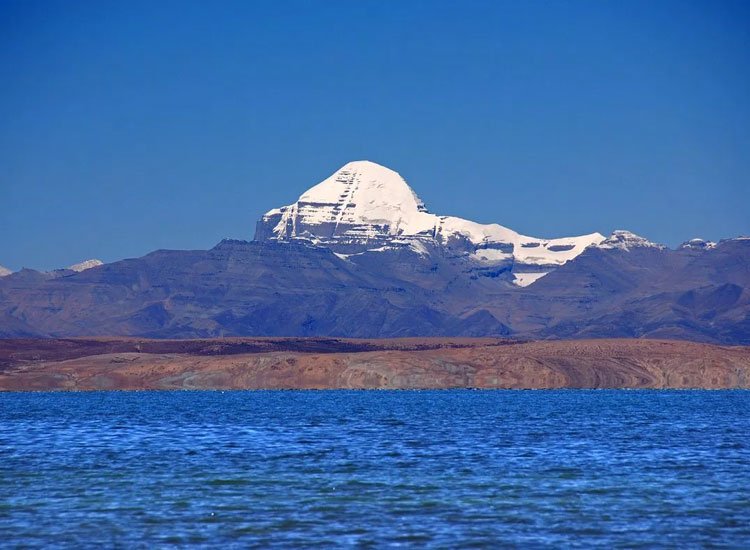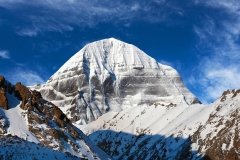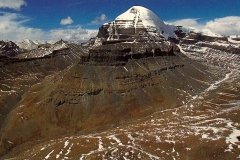 ---
Description
According to the Hindus Mythology, Lord Shiva spends his most of the time on the top of the holy Mount Kailash, practicing Yogic austerities, joy and love with his divine consort Parbati (Mother of Mythology). The Lake Mansarovar and the holy Mount Kailash are the SOUL of all AUM followers in the world.
"Conventional wisdom says a single circuit of Mt. Kailash wipes out the sins of a lifetime, 108 Parikramas guarantees enlightenment. A ritual bath in the sacred Mansarovar Lake delivers pilgrim to Brahma's paradise and a drop drink of its water relinquishes the sins of hundred of lifetimes."
---
Package Detail
Duration : 00

Altitude : 1350mtrs

Arrival at Kathmandu airport to meet our representative and transfer to hotel. Overnight at hotel

Duration : 5-6 hrs

Altitude : 1350mtrs

After breakfast – City sightseeing to visit to Pashupatinath Temple and Budhanilkantha (Sleeping Bishnu) and Evening Kailash tour briefing at hotel in Kathmandu. Overnight at hotel

Duration : 5hrs

Altitude : 1450mtrs

After breakfast drive to Syabrubeshi a small bazaar near the Rashuwa Gadhi the border of Nepal and China. Overnight at hotel

Duration : 2hrs

Altitude : 4130mtrs

After breakfast drive to China border (Friendship bridge) After completion of custom formalities drive to Kerung. Overnight at Kerung in Guest House.

Duration : 00

Altitude : 4130mtrs

Free day at Kerung for Acclimatization. Overnight at Guest house

Duration : 7hrs

Altitude : 4500mtrs

After breakfast drive from Kerung to Saga. Overnight at Saga Guest house.

Duration : 7hrs

Altitude : 4540mtrs

Today you travel to Manasarovar via Prayang and Mayum La pass 5200mt. and arrive at Har Quo 4560mt, lunch on the way. From Hor Quo you go for Parikarma of Manasarovar Lake by drive and arrive at Chu Gompa for night halt. Today is the day of lifetime as you will have the first sight of Holy Mt.Kailash and Holy Lake Manasarovar. Overnight at Manasarovar Guest House

Duration : 1hr

Altitude : 4860mtrs

In the morning do Pooja and take holy bath at Manasarovar Lake. And after lunch drive to Darchen one hour drive. Those people who wants to have horse or porter for Parikarma of Kailash, should be inform earlier to our guide for arrangement all these matter. Overnight at hotel.

Duration : Drive: 4km; Walk: 16km

Altitude : 4860mtrs

Drive to near Yama Dwar. Here you will meet our yaks and yak men. We will load all logistics on yaks and start to Parikarma. Visit Yama Dwar on the way. The first day of Kora is a gradual walking of 5 hours and west part of Kailash. Overnight at Dirapuk. Those people who are not go for Parikrama, you will have to wait till after back from Parikrama. Overnight at Dirapuk Guest House.

Duration : Walk: 22km; Drive: 10hrs

Altitude : 5850mtrs

Early moring trek uphill DolmaLPa ss. It takes about 4-5hrs. After reaching the top upthe pass 5850mt, then get down the valley floor. It takes another 4-5hrs walking. After crossing DolmaLa Pass, you can see Gauri Kunda ahead. Today is a little bit longest and toughest day of Parikrama. So, be prepared inmind accordingly. Like yesterday, today will also be a tented overnightat Zuthulphuk. Overnight at Zuthulphuk at Guest House.

Duration : Walk: 10km; Drive: 280km(6hrs)

Altitude : 4500mtrs

Today is last day of Parikarma. After breakfast you get down of 10km with the winding gradually trek. Once you reach the place is called Chongdo, our transport will pick up you and drive back to Dongba. Overnight at Dongba at Guest house.

Duration : 7hrs

Altitude : 3770mtrs

After breakfast drive back to kerung where your Kailash journey was started. It would be highly memorable of Mr.Kailash and Manasarovar Lake. Overnight at Kerung Guest House.

Duration : 6hrs

Altitude : 1350mtrs

Today drive to Friendship bridge at Rasuwa Gadi, the border of Nepal and China. After completing custom formalities you dive back to Kathmandu and transfer to hotel. Overnight at Hotel.

Duration : 00

Altitude : 1350mtrs
Services Included:
01. Airports pick up and drop services.
02. Double sharing full board basis 3-star hotel in Kathmandu, as per itinerary
03. A visit of Pashupatinath Temple and Budhanilkantha.
04. Kathmandu / Kerung / Kathmandu by Private chartered bus.
05. Transport by 4W Japanese Land Cruiser / Haice or Tourist Bus as per group sizes/Truck for Luggage.
06. Nepali Team Leader and Supporting Sherpa Team and Medical Insurance of staffs.
07. English speaking Tibetan guide, Chinese visa fee of Client and staff.
08. Veg. Indian meals during the trip and Guesthouses and camping charges in Tibet.
09. Duffel Bag (a large bag to keep the yatris luggage for the trip) Gore-Tex Jacket (returnable after trip).
10. All camping and cooking equipment.
11. Yak for Kailash parikrama luggage only and All entrance and conservation fee of Tibet.
12. Gamow bag oxygen and oxy- meter for safety
13. All the private vehicles are not allowed; So Chinese Eco Deluxe Buses are provided by the Tibet Tourism Company.
Service Excluded:
01. Air Ticket to Kathmandu & return from / to your home country.
02. Nepal Entry visa fee for NRIs.
03. Your travel insurance.
04. Rescue and evacuation service.
05. Personal expenses.
06. Horse & porter for riding during the Parikrama.
07. Bottled drinks.
08. Tips for Sherpa staff, guide & driver.
09. Any additional cost due to natural calamity and unforeseen circumstances.
Booking an Payments:
01. As per new rules trip booking should be done in advance of 1 month.
02. Minimum 6 months valid date passport is required.
03. 21 days prior to tour departure date, 50% of the total cost should reach Northstar Voyage account by telex Transfer with color passport copy of client.
04. And full payment should made 10 days before departure to Kailash Manasarovar Yatra.
Tour Cancellation Policy:
01. All notice of cancellation must be sent to our office in written.
02. Verbal cancellation will not be entertained.
03. 21 days period from tour departure date 30% cancellation.
04. 15 days period from tour departure date 50% cancellation.
05. Tour operators has fully right to change the dates and cancel the trip if any unavoidable circumstances.
Note; Extra charges of Hotels, in case of flight cancellations due to Weather problems.
Risk and Liabilities:
01. We always effort to make your journey smooth and pleasant. However, as all the Tibet tours and trek are run strictly under Tibet Tourism Bureau.
02. Northstar Voyage or its Tibet Counterpart agent shall not be responsible for any alternation or cancellation of program due to any unavoidable circumstances beyond control such as road blockade, landslide, snow, political unrest cancellation of flight, delay arrival, lack of Transport, visa rejected by Chinese authorities, sickness or accident.
03. Any extra cost incurring there of shall be borne by the clients on the spot.
04. Since Tibet is very remote place and road are very rough sometimes good Vehicle may break.
05. We highly advised to the clients to have full insurance against medical, trip cancellation and personal accident risk.
DO'S & DON'T
Do not discuss about political topics.
Do not exchange money with unauthorized street people.
Do not walk fast.
Do not take Medicare without consulting the tour escort.
Do not take INR 500 and 2000 notes.
Please inform before taking any side trip such as monastery, monument. Etc.
Drink plenty of water or liquid food to avoid high altitude sickness.
During Parikrama or trek, do not sleep while resting.
Do not touch or smell any wild flowers, they may be poisonous.
Do not take valuable items in Tibet you may leave in Kathmandu before commencing the trip.
Do not show the bungee of money in front of local people, it would be dangers.
Make sure that please take care of you belongings while leaving hotels or resting place.
During Immigration formalities always stand on queue.
Keep your water, snacks, jacket, and raincoat in your land cruisers.
Do not make video graphic or photo of any Chinese camp.
Foreigners other then Indian should get multiple entry visas for Nepal.
Do not get Chinese visa, as you need to require special visa for Tibet
TERMS & CONDITIONS:
Application must be submitted at least 60 days before the provisional date of departure. Northstar Voyage Pvt. Ltd. will confirm. Your booking will made within 15 days of your application.
Upon the confirmation 50% deposit is required and the final balance must be paid before commencement of the tour.
In case of any difference/disputes during the tour, the decision of Northstar Voyage (P) Ltd. will be final and binding.
Northstar Voyage Pvt. Ltd. reserves the rights to change or alter the itinerary or days & dates as per the local situation of the destinations.
Northstar Voyage Pvt. Ltd. or any of its associates or employees shall not be responsible for any change or problem arising due to political unrest/V.I.P. visit or any situation that is beyond the human control.
Initial booking amount will INR 10,000/US 150 should be made in the Name of Northstar Voyage (P) Ltd. by Telex transfer or cash.
A 50% cancellation charge will be applicable of the total tour package amount if the clients cancel the tour between 7 to 20 days before commencing the actual date of tour.
No cancellation will be accepted if the tour is cancelled 10 days prior to departure.
Full refund will be made if this company cancels a trip for any reason. Which has been described in our Assumption of risks, release and guarantee but 10% will be charged total tour cost if the tour is cancelled for service charges.
In the event of death or accident on any journey Northstar Voyage Pvt. Ltd. or their Associates or employees shall not be responsible, and no compensation will be made to the affected party or spouse/relatives.
During the tours, all clients will travel entirely and at their own risk at all times and although Northstar Voyage Pvt. Ltd. And their employees and associates shall provided service to minimize risks and danger it shall not be responsible for any casualty or mishap.
Northstar Voyage Pvt. Ltd. shall, in no circumstances whatsoever be liable to the clients or any person traveling with him for:
a). Any death, personal injury, sickness, accident, loss, delay, increased expenses, consequential loss and or damage or any misadventure howsoever caused.
b). Any act, omission, default of any independent Contractor or other person or by any servant or agent employed by them who may be engaged or concerned in the provision of accommodation, refreshment, carriage facility or service for any person traveling with him however caused.